January 2019
The Cotton Breath, an allegorical novella [arts-based research] (Anaphora Literary, 2019)
Who owns a life? Roman civil law was the basis for eighteenth century South Carolina slavery legislation, and partus sequitur ventrem meant literally "that which is brought forth follows the womb," meaning a child was born a slave if the mother was a slave, free if the mother was free. This sparse yet dense tale captures the centuries-long emotional battle for seed, life, and land proffered, then repossessed as parcels of Lowcountry heirs' property.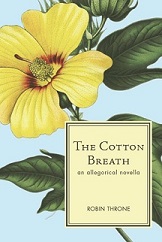 Online Research Supervisor Engagement: Fostering Graduate Student Researcher Positionality in
Fostering Multiple Levels of Engagement in Higher Education Environments (IGI Global, 2019)
This chapter is relevant to current master's thesis or doctoral dissertation writers at American institutions of higher education through distance, blended, or hybrid delivery modes. The authors suggest instructional strategies and a research supervisor agency to guide current master's thesis or doctoral dissertation writers in the articulation of researcher positionality.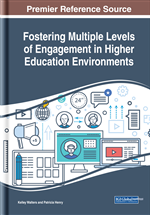 May 2019
Autoethnography and Heuristic Inquiry for Doctoral-Level Researchers: Emerging Research and Opportunities
A volume in the Advances in Higher Education and Professional Development (AHEPD) Book Series

An essential research publication that explores the conventions of autoethnography or heuristic research within the specific context of doctoral-level research. In contrast to similar resources, this book presents various and unique systematic methods and procedures used within current research for data collection, analysis, interpretation and representations of data, and study contributions to illustrate the varied nuances and many choices doctoral-level researchers have when their research design is founded on the principles and tenets of autoethnography or heuristic inquiry. Thus, this book is ideal for doctoral research supervisors, doctoral students, independent researchers, and academicians.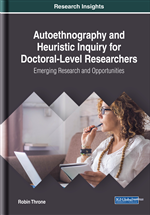 June 2019
Dissertation Research Supervisor Agency for U.S. Online Doctoral Research Supervision in The Handbook of Research on Faculty Development for Digital Teaching and Learning
(IGI Global, 2019)
This chapter critically explores the construct of agency from a dissertation research supervisor perspective. While the literature has expanded in the exploration of student agency, little focus has been given to the construct from a research supervisor agency stance. Current research into doctoral completion has shown the relationship between supervisor and dissertation writer as critical to persistence and completion.